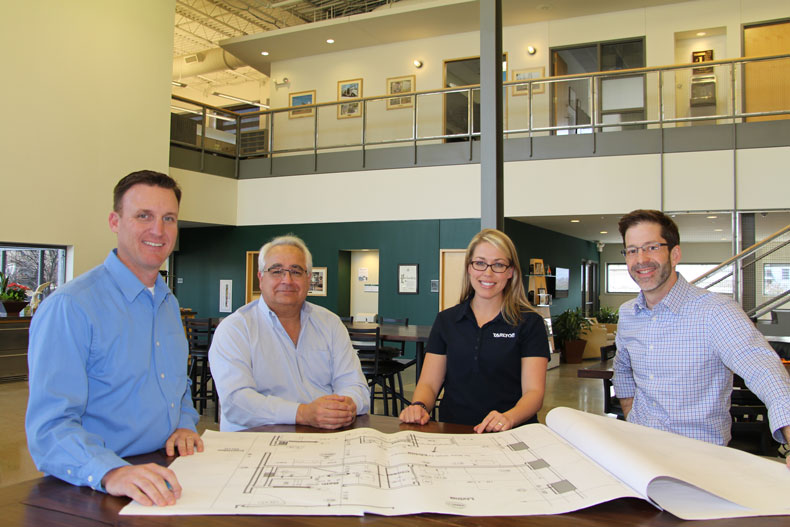 ST. LOUIS (May 31, 2017) – Tarlton Corp., a St. Louis-based general contracting and construction management firm, hired Dale Harvey to lead the company's market expansion efforts in higher education.
Harvey brings more than 30 years of experience in planning, design and construction to his position at Tarlton. In this role, he will spearhead Tarlton's geographic market growth and manage new and ongoing relationships with higher education clients.
Serving 25 years in the higher education sector, Harvey was instrumental in the management of over $1 billion in capital and infrastructure projects nationally. He previously served as director of planning and development for Hastings & Chivetta Architects.
Harvey holds a bachelor's degree in industrial arts, with an emphasis in design and construction from San Diego State University. He is a professional land surveyor and graduate of the Society for College and University Planning Institute and member of the Society for College and University Planners. Harvey is a life director of the Building Industry Association of Southern California and member of the American Planning Association. His industry honors include a Gold Nugget Award for Land Planning from the Pacific Coast Builders Conference and Associate of the Year from the Building Industry Association.
"We are excited to have Dale join our higher education market expansion team," said Tracy Hart, president, Tarlton Corp. "His experience as an appointed owner representative for a university campus brings a wealth of understanding and industry experience to Tarlton as we expand and enhance our services in higher education."
Tarlton has completed 120 higher education projects over the last two decades in St. Louis and across the state. The firm recently renovated Lafferre Hall and constructed the new $17.5 million Tigers softball stadium at University of Missouri-Columbia. Tarlton also served as construction manager on a $12 million expansion to the Webster University Garden Avenue parking garage. Adding to Tarlton's long-standing body of work on new construction and renovation on the Washington University campus, significant projects include the $90 million LEED Gold Olin Business School expansion of Knight Hall and Bauer Hall, which garnered a national 2015 Alliant Build America Award; Simon Hall, a finalist for a 2016 Construction Keystone Award from the Associated General Contractors of Missouri; a LEED Gold addition to McMillan Hall; the Anheuser-Busch Law Building Renovation; Seigle Hall; the Knight Executive Education & Conference Center; Koenig and Liggett residence halls; and the Earth & Planetary Sciences Building (now known as Rudolph Hall), the first LEED project in St. Louis.