The W/MBE joint venture of Tarlton and Interface Construction provided Construction Management services for this outpatient health center at Barnes-Jewish Hospital. The team built the core and shell and completed the interior build-out of Floors 1-4.
The 12-story structure at the busy northwest corner of Forest Park and Euclid avenues in the Central West End includes street-level retail space, clinics on the lower floors and offices on upper floors. Tarlton is working in the building again, having been awarded a contract in 2017 to complete additional interior build-outs.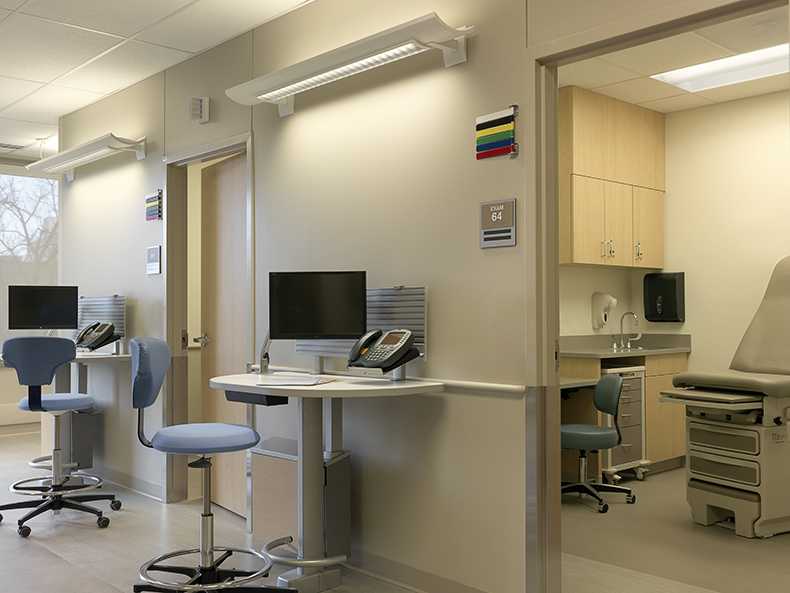 Middle floors are dedicated to medical office space, with additional office areas on the upper floors. A pedestrian bridge on the fourth level links the building to the adjacent parking garage and then to the Washington University Center via the pedestrian bridge across Forest Park Avenue. This pedestrian bridge is also equipped with solar panels to contribute a portion of the building's energy need.