Technology is ever-changing and integral to what we do. At Tarlton, we take advantage of the latest technologies and incorporate them into our process to build better projects, collaborate more effectively with our clients and deliver measurable benefits.
Our use of Building Information Modeling has been especially innovative and useful, from preconstruction through construction. We use BIM to model foundations, create concrete pour sequencing, build site plans for steel erection, coordinate MEP systems and activities, and detect collisions from component models provided by architects, engineers and subcontractors.
Effective communication is vital to project success. We use an electronic plan box with a touch screen and printer on our sites to allow for the real-time exchange of information among everyone on the job. Having the latest drawings and construction documents at our fingertips drastically reduces the time it takes to communicate a change. The end result is a streamlined process that benefits the client in terms of efficiency, time and budget.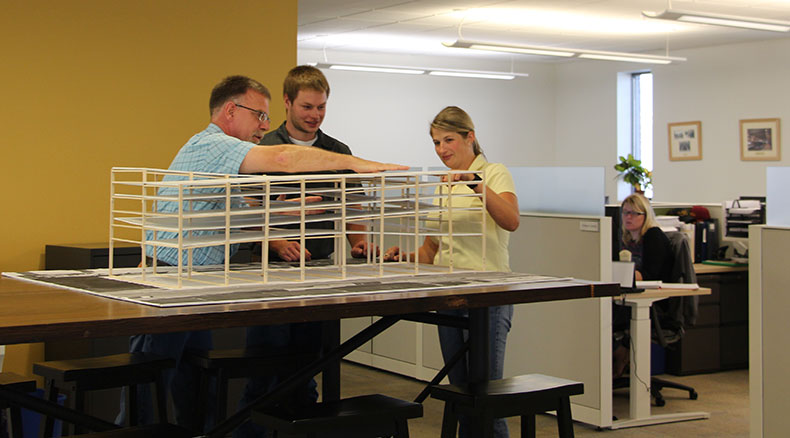 We use the latest technology to deliver projects. Our tools include:
▪    On screen digital take-off/quantifying estimates
▪    Timberline estimating
▪    Autocad
▪    Revit/3-D modeling
▪    3-D printing
▪    Laser technology
▪    BIM 360
▪    Robotic total station layout
▪    Primavera P6 or MS project scheduling
▪    Procore CM software
Not a toy. It's a 3-D model!