Tarlton completed several project for the Saint Louis Zoo involving both renovation and new construction. All work provided a high level of quality and safety for staff and visitors, with no operational disruption to this heavily trafficked year-round attraction.
We worked on the zoo's third renovation of the 1904 World's Fair Flight Cage, helping transform the interior into a lushly landscaped walk-through cypress swamp to bring visitors close to birds in their natural habitat. We replaced the aviary's wooden boardwalk with a meandering pathway, floating bridge and viewing pier.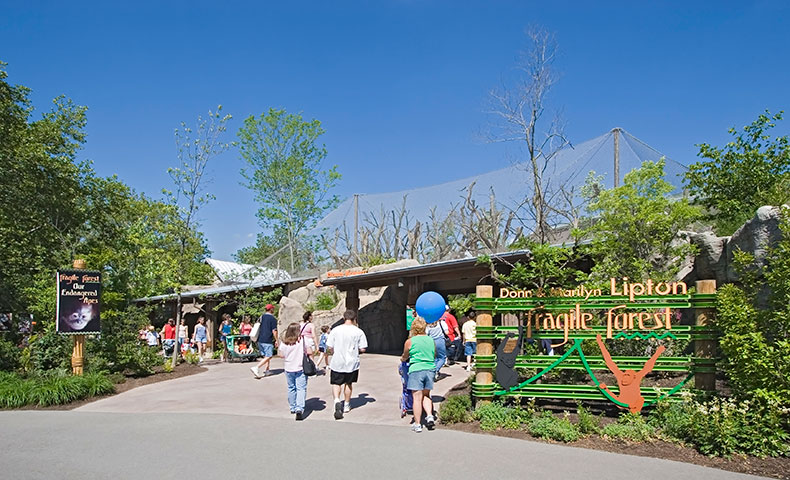 In the Fragile Forest, we created new containment areas for the chimpanzees and orangutans, as well as transfer structures for the animals to access the outdoor exhibit yards. The project required extensive shoring and underpinning in a confined area.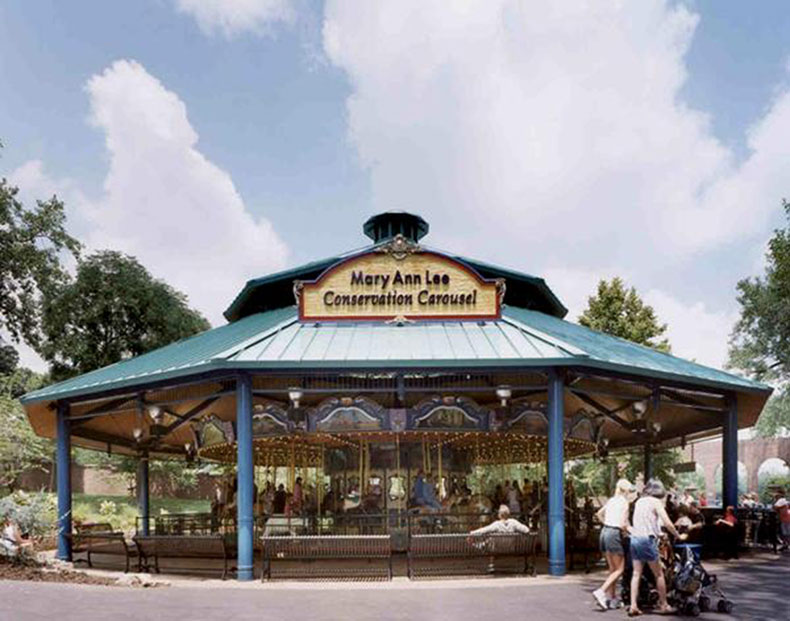 Tarlton built the custom-designed Mary Ann Lee Conservation Carousel, a ride featuring hand-painted murals and 64 hand-carved wooden animals. The 54-foot-diameter carousel is a colorful, three-tiered structure set in a landscaped plaza. We also made improvements to the popular train at the zoo, building a new ticket booth and concessions building and reworking the train's path and tracks.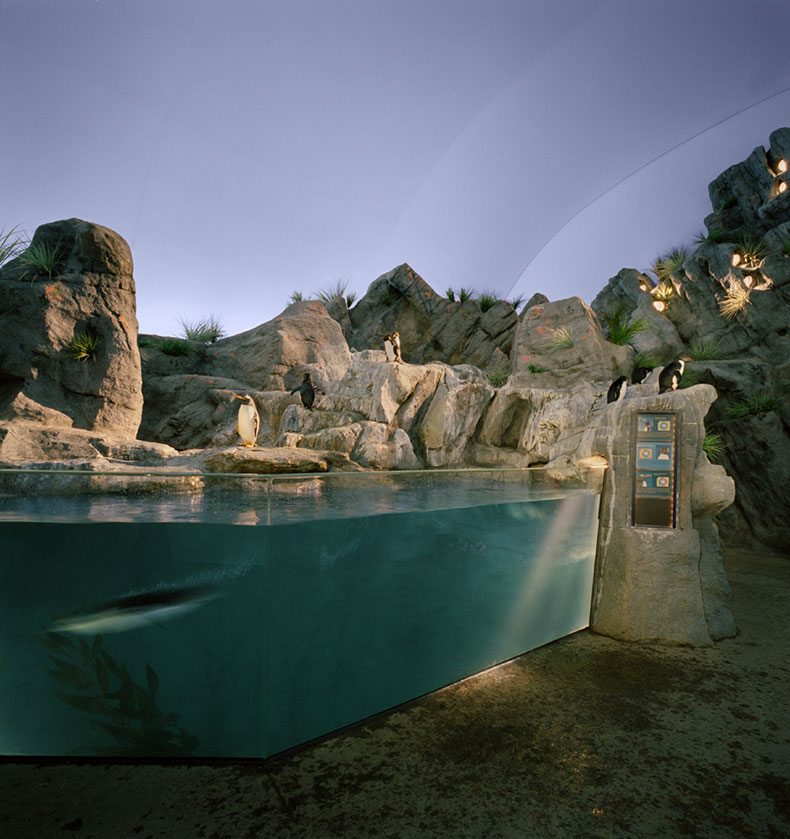 The 14,000 sf Penguin & Puffin Coast featured the first walk-through, sub-Antarctic penguin exhibit in any North American zoo. Tarlton brought together a talented group of contractors and artisans to successfully complete the comfortable habitat for the animals while presenting them to the public in a unique and exciting way. Our team installed a refrigerated cooling system to provide a consistent optimum climate for the animals, developing and installing an intricate system of piping for water filtration and temperature systems. We coordinated work between the mechanical and rockwork contractors to ensure proper placement of exhibit ducts, working around delicate glass panels and simulated rock that covered every surface.