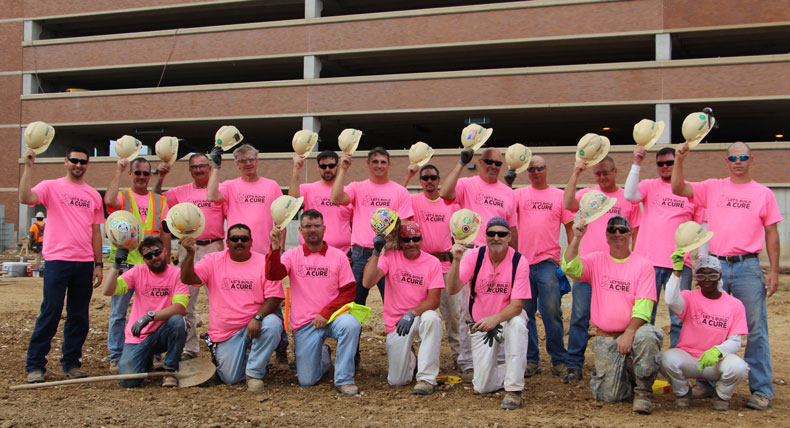 Construction crews and employees of Tarlton Corp. turned construction jobsites into a plethora of pink on Friday, Oct. 7, in a companywide display of unity in support of October as National Breast Cancer Awareness Month.
The Tarlton Team at 40 N. Euclid Ave., a commercial construction site for a mixed-use building by The Koman Group, joined hundreds of Tarlton employees, staff and subcontractors throughout St. Louis and the Midwest region as part of Tarlton's "Sporting Pink – Let's Build a Cure," campaign.
The event topped off Tarlton's sponsorship of "Pedal the Cause," which the firm has sponsored and participated in since its inception in St. Louis in 2010. Team Tarlton has raised a lifetime total of nearly $35,500 and hopes to boost that amount in 2016 through Sporting Pink – Let's Build a Cure and other donations.