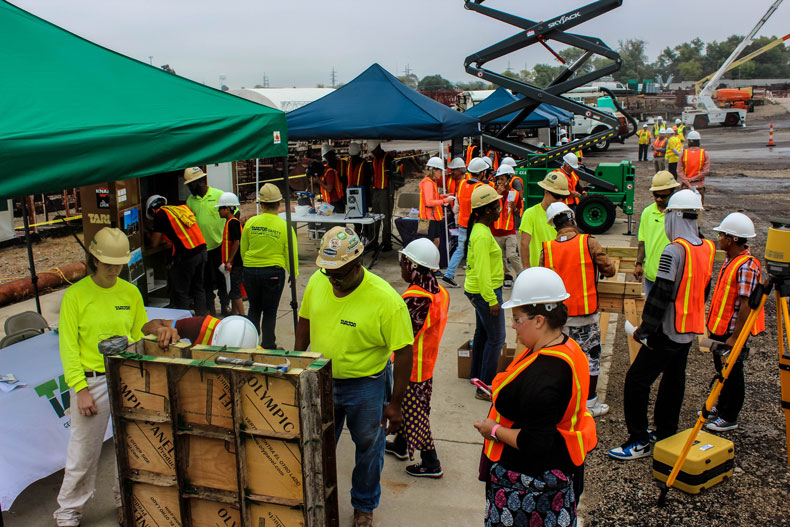 Tarlton participated Oct. 10 in the St. Louis construction industry's Construction Career Day, geared toward high school juniors and seniors as they assess their future school and training opportunities. The program was sponsored by the Missouri Department of Transportation and St. Louis Council of Construction Consumers.
Tarlton superintendents, tradespersons and apprentices were on hand to talk with students and demonstrate a few scopes of work we perform. This is one of many forms of community and industry outreach for Tarlton.
According to the Commercial Construction Index, 60 percent of contractors reported difficulty finding skilled workers in the third quarter of 2017. The index, prepared by USG Corporation and the U.S. Chamber of Commerce, notes the labor shortage may be especially devastating in the southern states, Puerto Rico and the Caribbean Islands, where successful recovery from the hurricanes of 2017 hinges on the ability to rebuild.
Here at home, we need to do all we can to educate young people about careers in construction.