From Dirk Elsperman, Tarlton COO –
At a recent Tarlton Project Management Meeting, which includes our Operations personnel plus anyone else interested, we held an in-depth conversation about our Pre-Task Safety Planning process. We showed a video we created to demonstrate a horrible attempt at a PTSP; a not-so-great but better than awful effort; and an excellent effort. The video kicked off some discussion points about the value of a good Pre-Task Safety Plan.
To conclude the topic, we asked the following "closest to the pin" question, a game we like to play where everyone submits their best estimated guess or answer on a topic pertaining to Tarlton. This one has two parts:
What is the average cost of a Pre-Task Safety Plan? And if a minor injury costs $30,000, how many PTSPs can we hold before we exceed the cost of that injury?
The correct answers:
Our PTSP average cost is $58.05. We can develop and communicate 517 job-specific Pre-Task Safety Plans for less than the cost of a single minor injury.
Why is this important?
▪    In the overall scheme of things, the PTSP doesn't cost much. It's an investment that can pay off at 517%. There aren't many places you can get that type of return.
What else should guide us? 
▪    PTSPs should be held at the beginning of the day and anytime our work activities change.
▪    The ideal size of group involved in a PTSP is no more than 6. A larger crew will most likely be working on separate activities that call for separate meetings.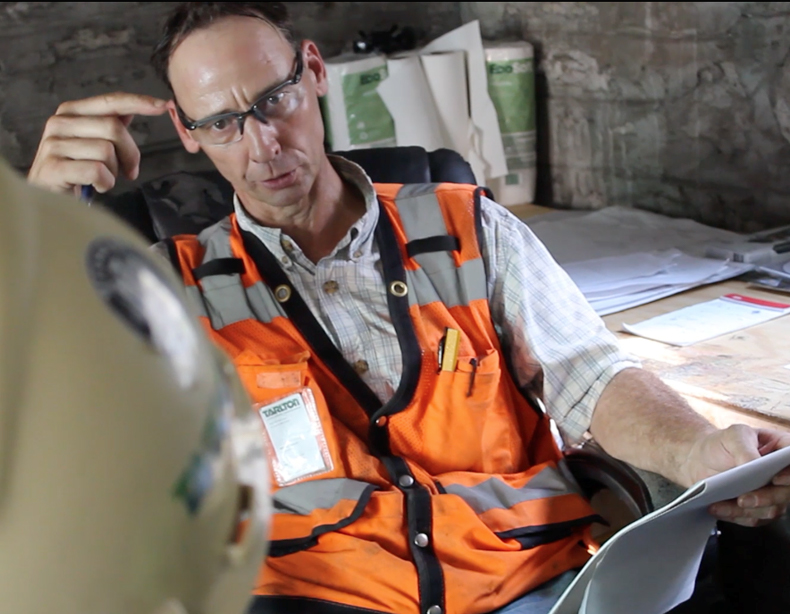 Superintendent Peter Boldt starts the day with a Pre-Task Safety Plan