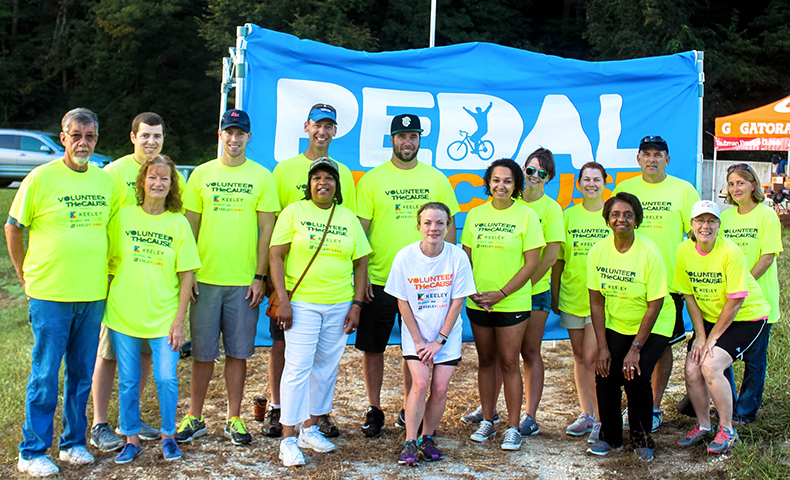 For the seventh consecutive year, Tarlton was a sponsor of Pedal the Cause. On Sept. 24, our team of volunteers worked at the refueling station at the Monarch Levee. We always have a few riders, too.
PTC is an annual cycling event that funds cancer research right here in St. Louis, with 100 percent of the proceeds going directly to Siteman Cancer Center and St. Louis Children's Hospital.
Team Tarlton has raised more than $42,000 for PTC since the event's inception in St. Louis, thanks in part to our supportive subcontractor community. We're glad to help in the fight against cancer, and we'll be back in 2018!