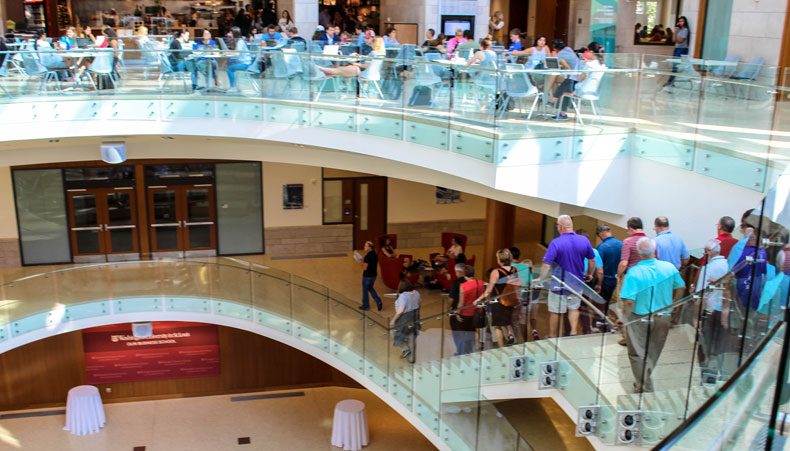 Tarlton sponsored a campus tour for attendees at the CAPPA/MAPPA Joint Conference in St. Louis in September 2017. A group of 75 traveled by bus to the Washington University in St. Louis Danforth Campus, where they were greeted by JD Long, Washington University Associate Vice Chancellor for Facilities Planning & Management.
The group visited three Tarlton projects: Knight and Bauer Halls, part of the Olin Business School; Seigle Hall (Social Sciences and Law); and the area surrounding Bryan Hall, which is being renovated by Tarlton as part of the university's "Driving Discovery" initiative. These are just a few of the dozens of projects Tarlton has completed for Washington University. Tours were led by Tarlton's Sondra Rotty, Eric Nichols, John Doerr and Tracy Hart.
CAPPA and MAPPA are the Central and Midwest Associations of Physical Plant Administrators. The organizations include  leaders from Midwestern higher education institutions.