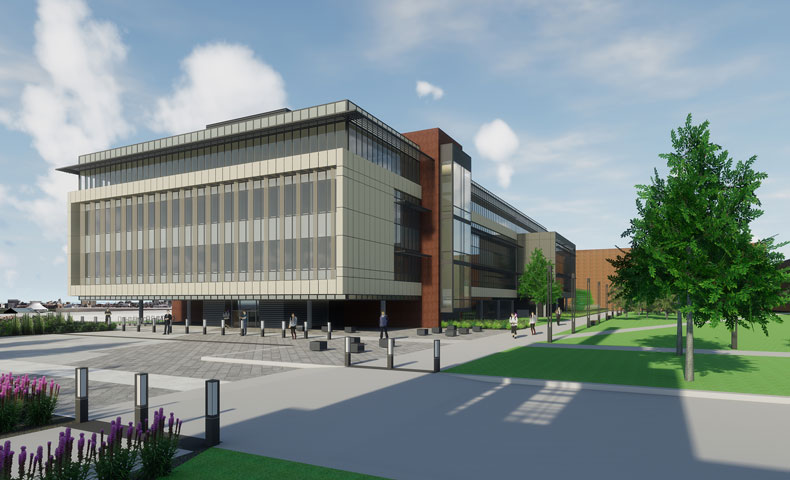 Tarlton has been selected by St. Louis Community College to manage construction of the Center for Nursing and Health Sciences on the SLCC Forest Park campus. In announcing plans to construct the first new academic building on the Forest Park campus in nearly 20 years, school officials cited the rising demand for skilled nurses and healthcare professionals.
Preconstruction is under way, with construction slated to begin in early 2018. The center is expected to be open for students and faculty for fall 2019.
The new facility will have a dental clinic, modern science labs and classrooms, teaching areas and innovative space for learning. It is targeted for LEED certification.